Don't miss it. This Sunday, 02/08/15 at 2:30pm (check your local listings) on KOFY TV (www.kofytv.com) Derek Zemrak and Leonard Pirkle, hosts for the new show Real to Reel, will be: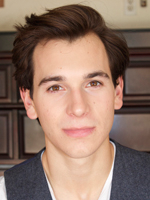 1) interviewing the director and writer of My Brother's Shoes, Adam Reeves
     2) interviewing Pete Stringfellow (Dallas) and Jacob Ellis (Austin) who play the lead brothers in the film
     AND
3) showing a rough edit clip from one of the scenes in the film – the first preview ever to be shown in public!
Be sure to tune in and join the buzz on the upcoming film shot in the Bay Area.