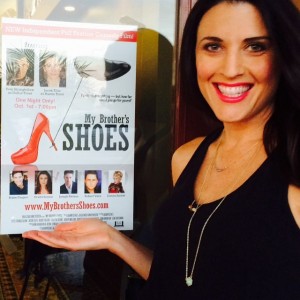 October 1st on Thursday night at 7:00pm will be a screening of My Brother's Shoes at the Vine Cinema and Alehouse in Livermore.
Come and meet Gretta Sosine – our leading lady in the film! And meet the Director and Writer of the film, Adam Reeves!
You can get tickets by clicking on the big red box on the right of this website.
See you this Thursday!!